Born in Chicago, Illinois November 23, 1925, Ruth Waddell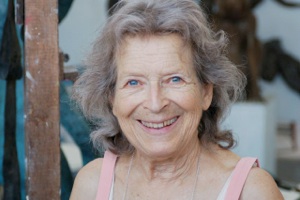 began drawing and painting early in life and attended the Art Institute in Chicago before other responsibilities intervened. She says she "began again at square one" when she returned to making her own art in 1996. Ruth is inspired by people, she is inspired by nature.
She states: "In beginning each new painting, pastel, drawing or sculpture there is more unknown than known. My wish is to deliver the emotional impact that the subject has on me. In the process, I inevitably discover more about the subject and its environment as I work."